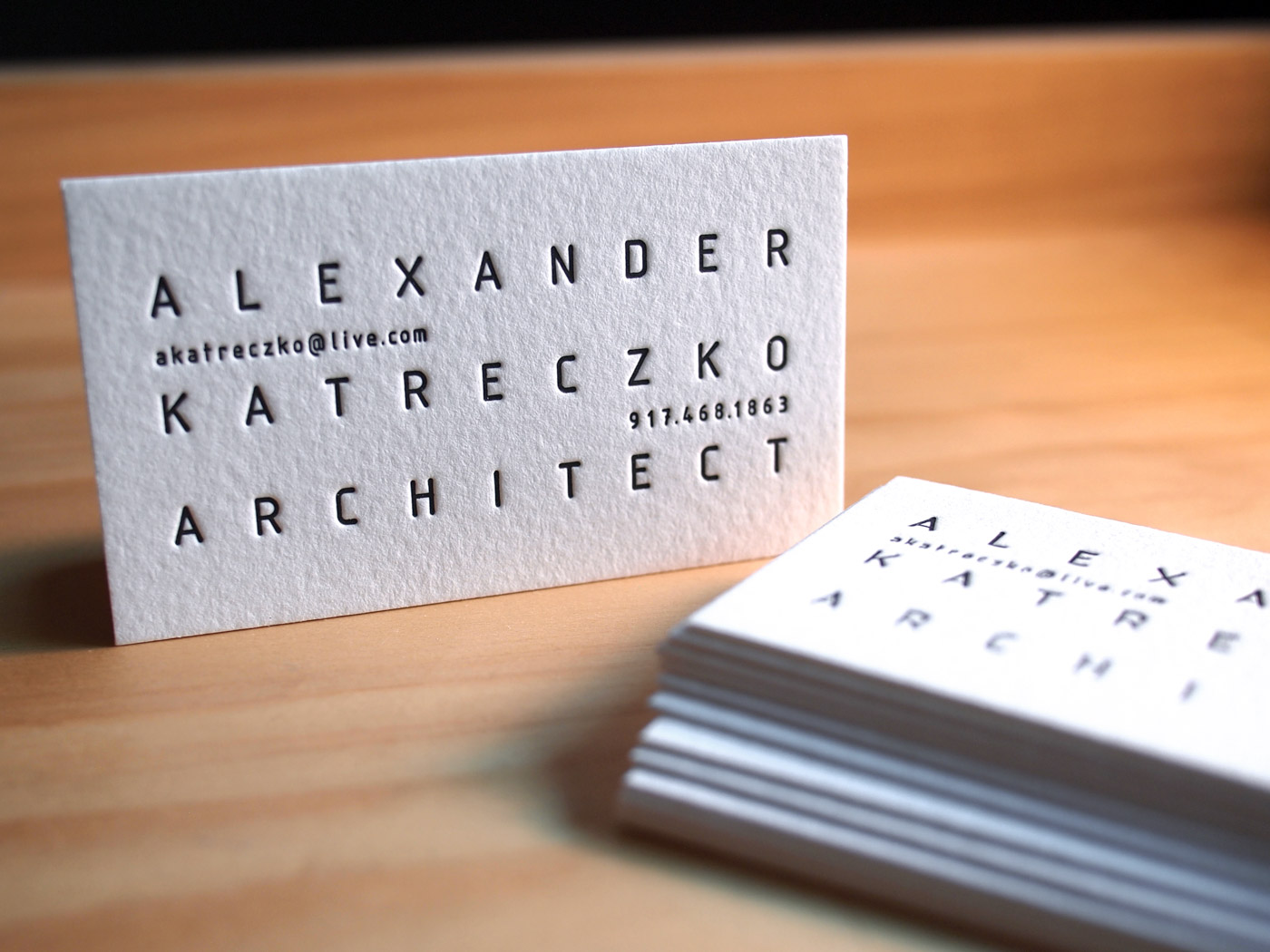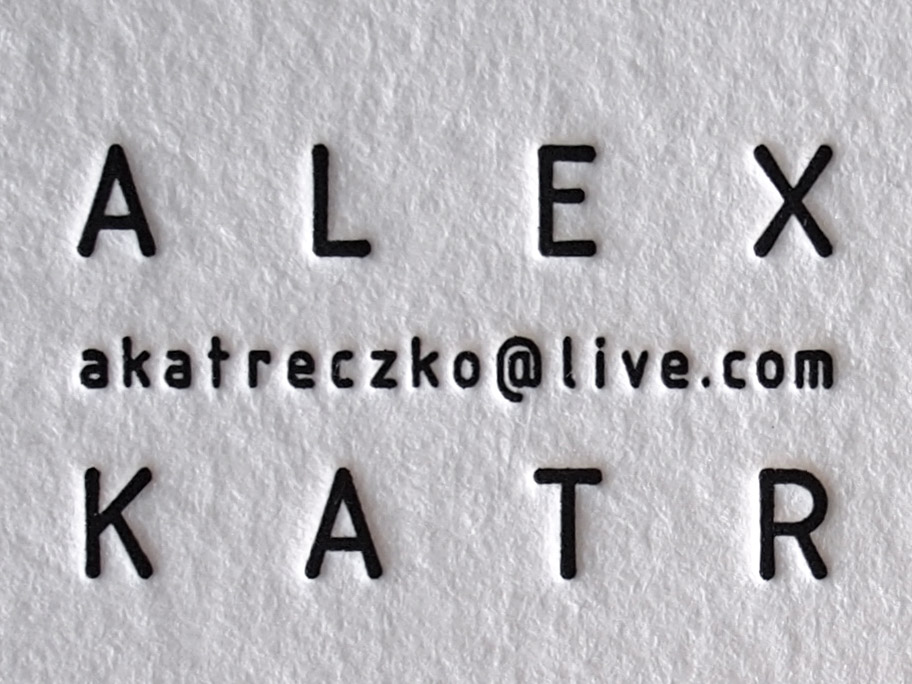 What luck that "Alexander", "Katreczko", and "architect" all have the same number of letters. This very simple but very effective card was printed on 500g Radiant White Somerset paper.
Alexander Katreczko Pricing
Quantity:
The budget-friendly option uses 300g paper, as few inks as possible, and no upgrades such as edge paint or foil.