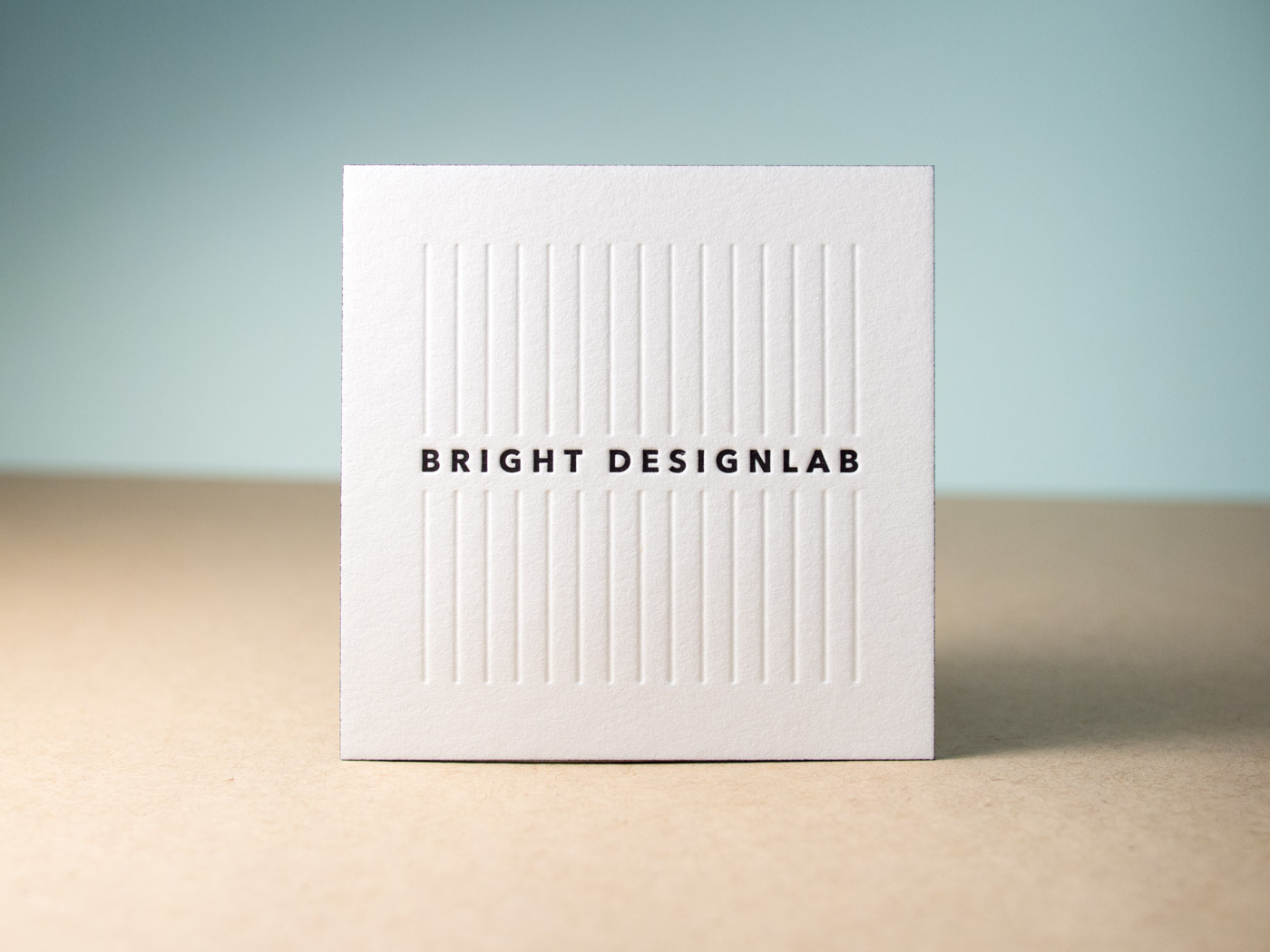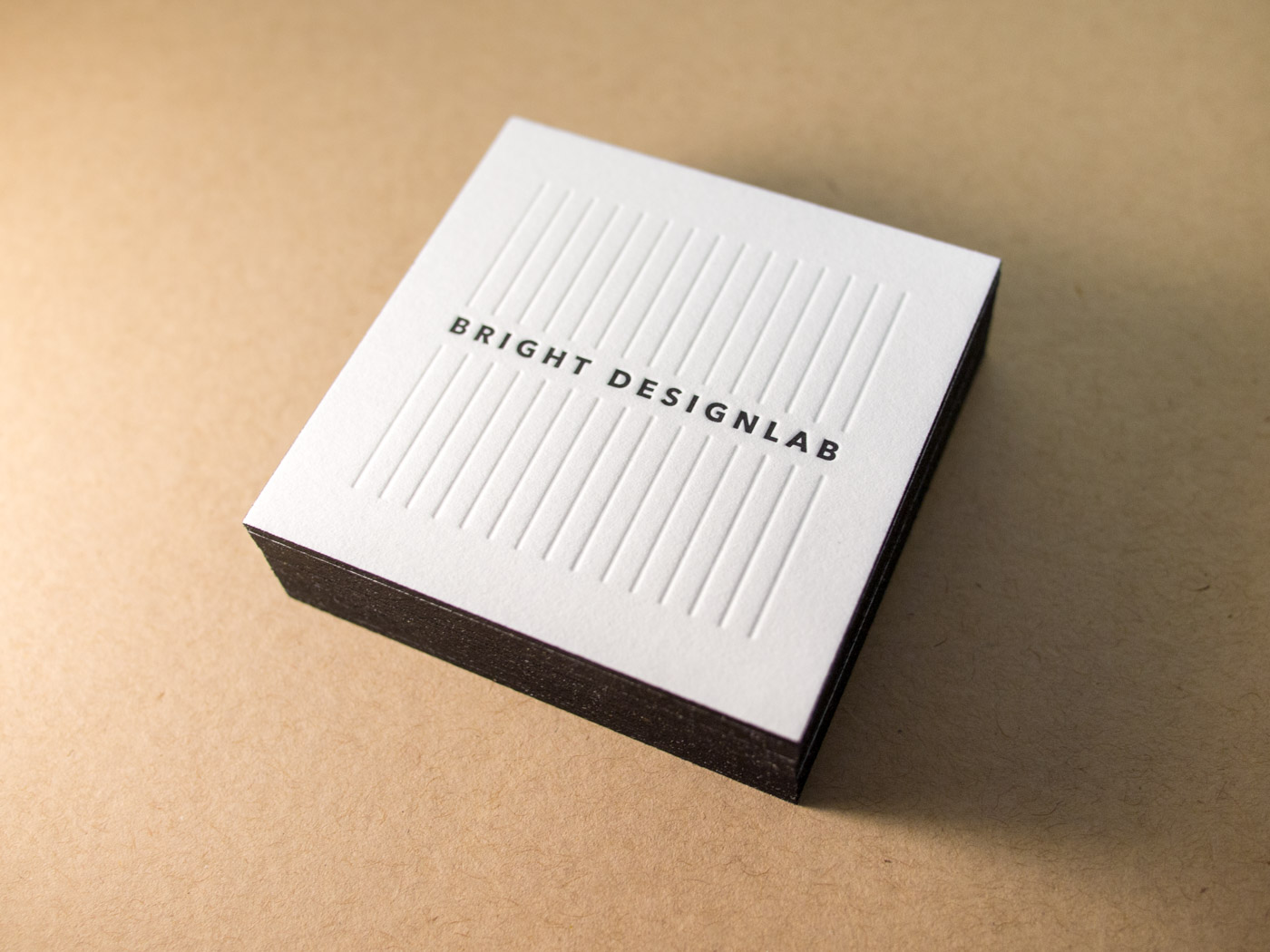 Duplexed, edge-painted, blind-debossed business cards for Portland's BRIGHT DESIGNLAB. Since the subtlety of the blind-pressed pattern on the front of the card is crucial, we couldn't press both sides of the paper. So we printed the front and back on separate 300g sheets, the glued, trimmed, and edge-painted.
Bright Designlab Pricing
Quantity:
The budget-friendly option uses 300g paper, as few inks as possible, and no upgrades such as edge paint or foil.