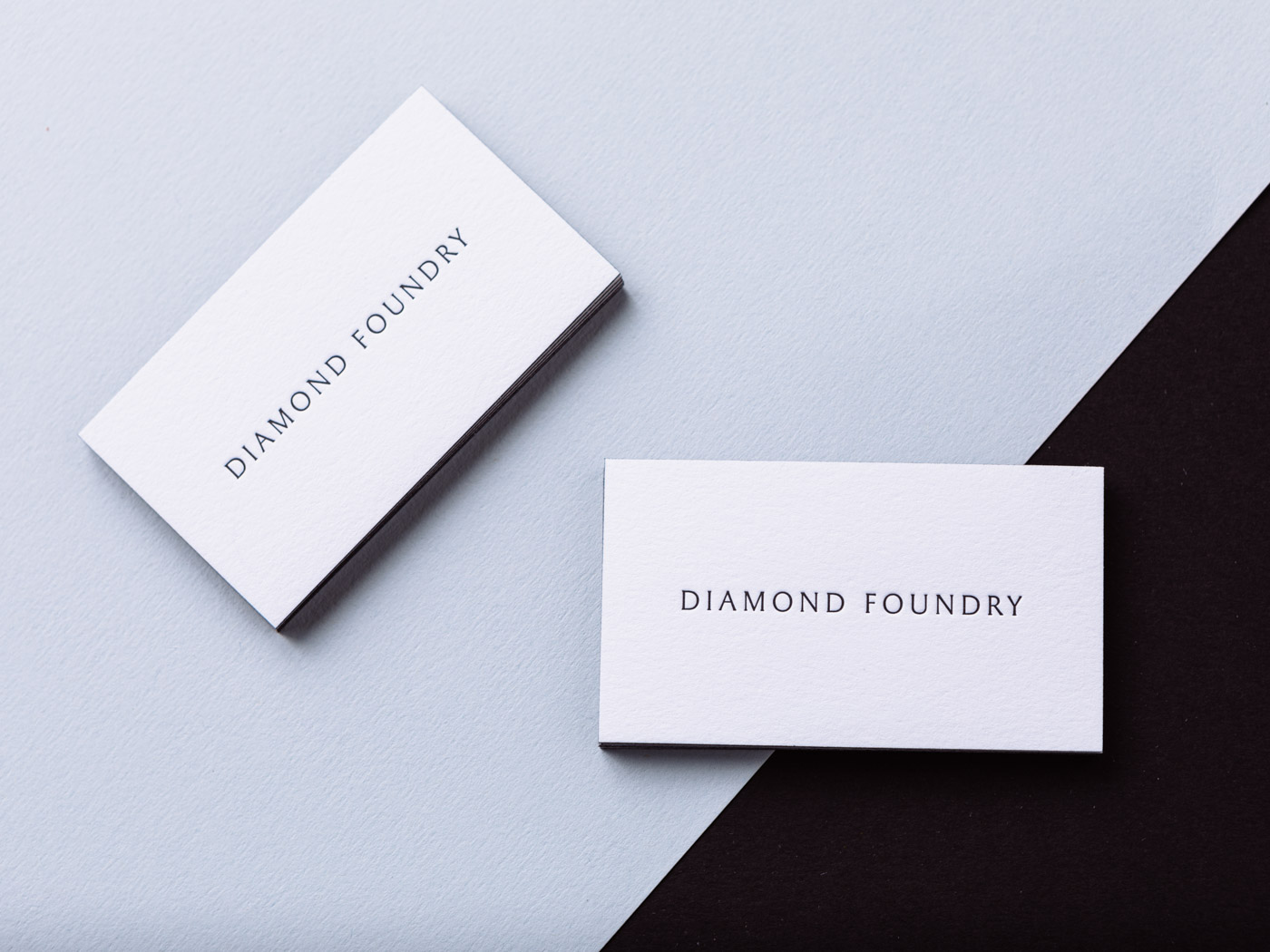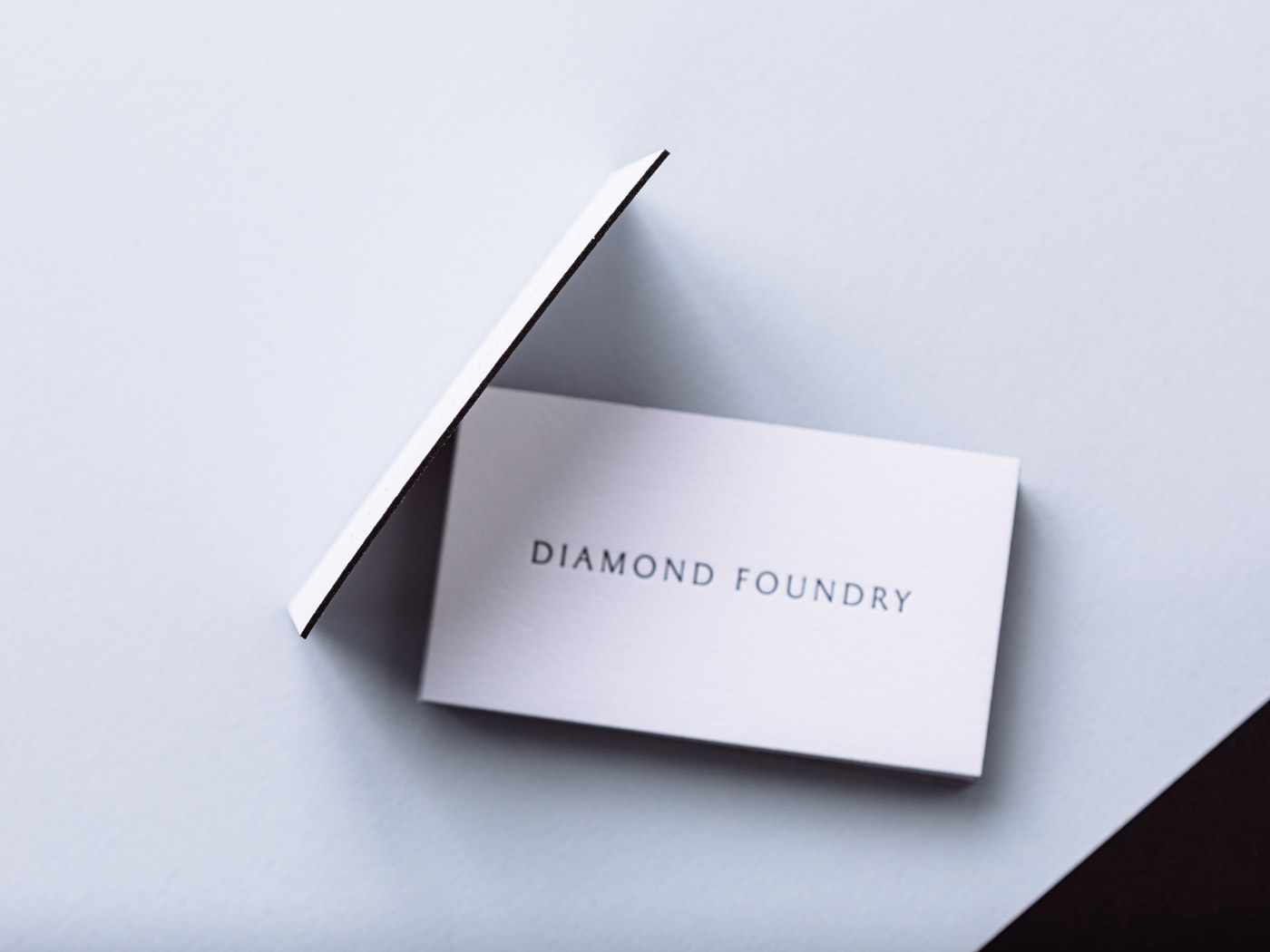 Simple but effective! These are two-sided cards on thick cotton paper — we'd show you the back but the client wants their details secret. Use your imagination.
Diamond Foundry Pricing
Quantity:
The budget-friendly option uses 300g paper, as few inks as possible, and no upgrades such as edge paint or foil.