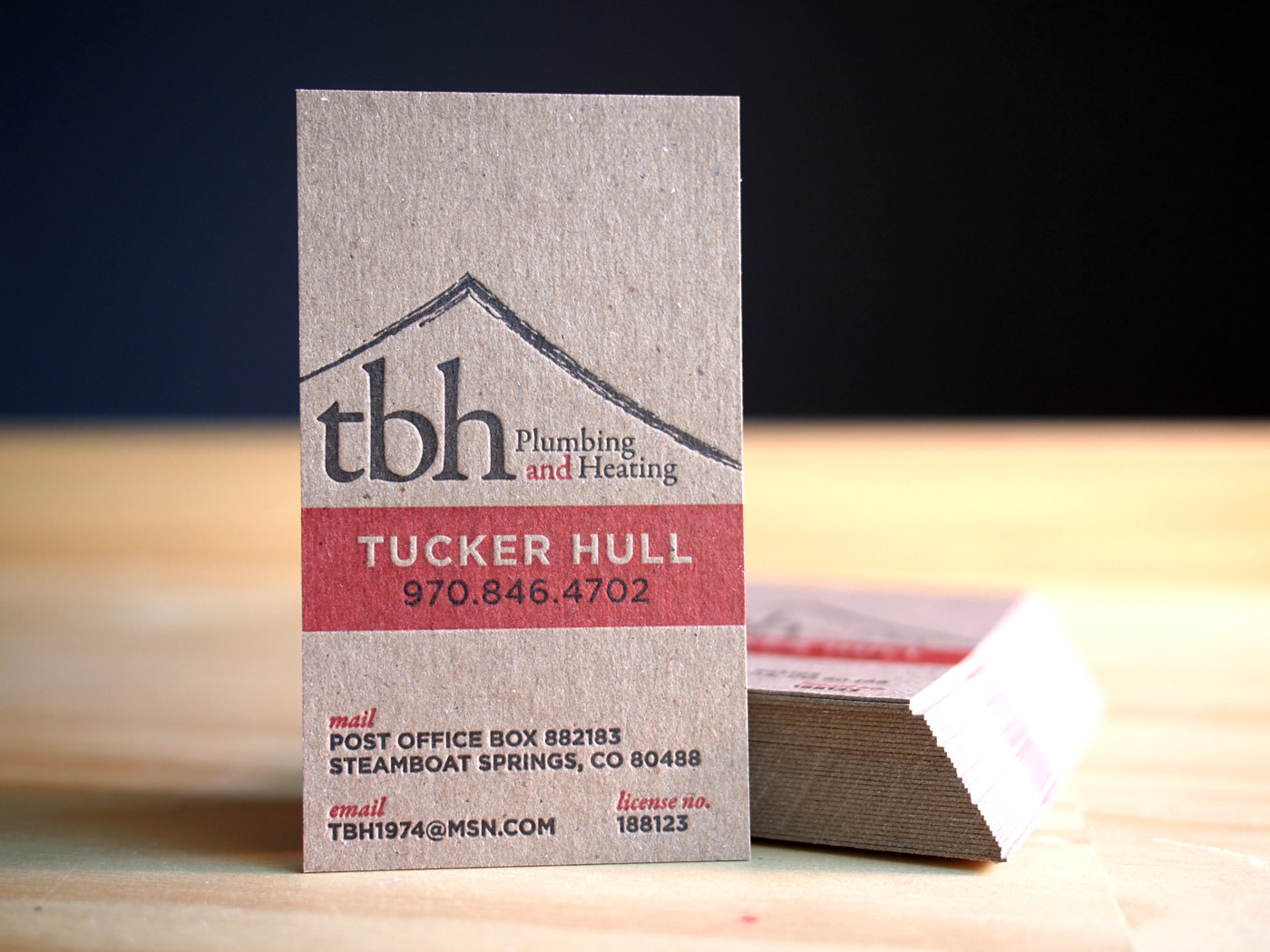 Chipboard is a great material for business cards. It holds up well in a wallet, and light wear only adds to its rustic look. For TBH Plumbing & Heating president, Tucker Hull, we designed and printed a letterpress card on single-ply chipboard that's unique and eye-catching but not too artsy for a plumbing and heating company.
TBH Plumbing Pricing
Quantity:
The budget-friendly option uses 300g paper, as few inks as possible, and no upgrades such as edge paint or foil.