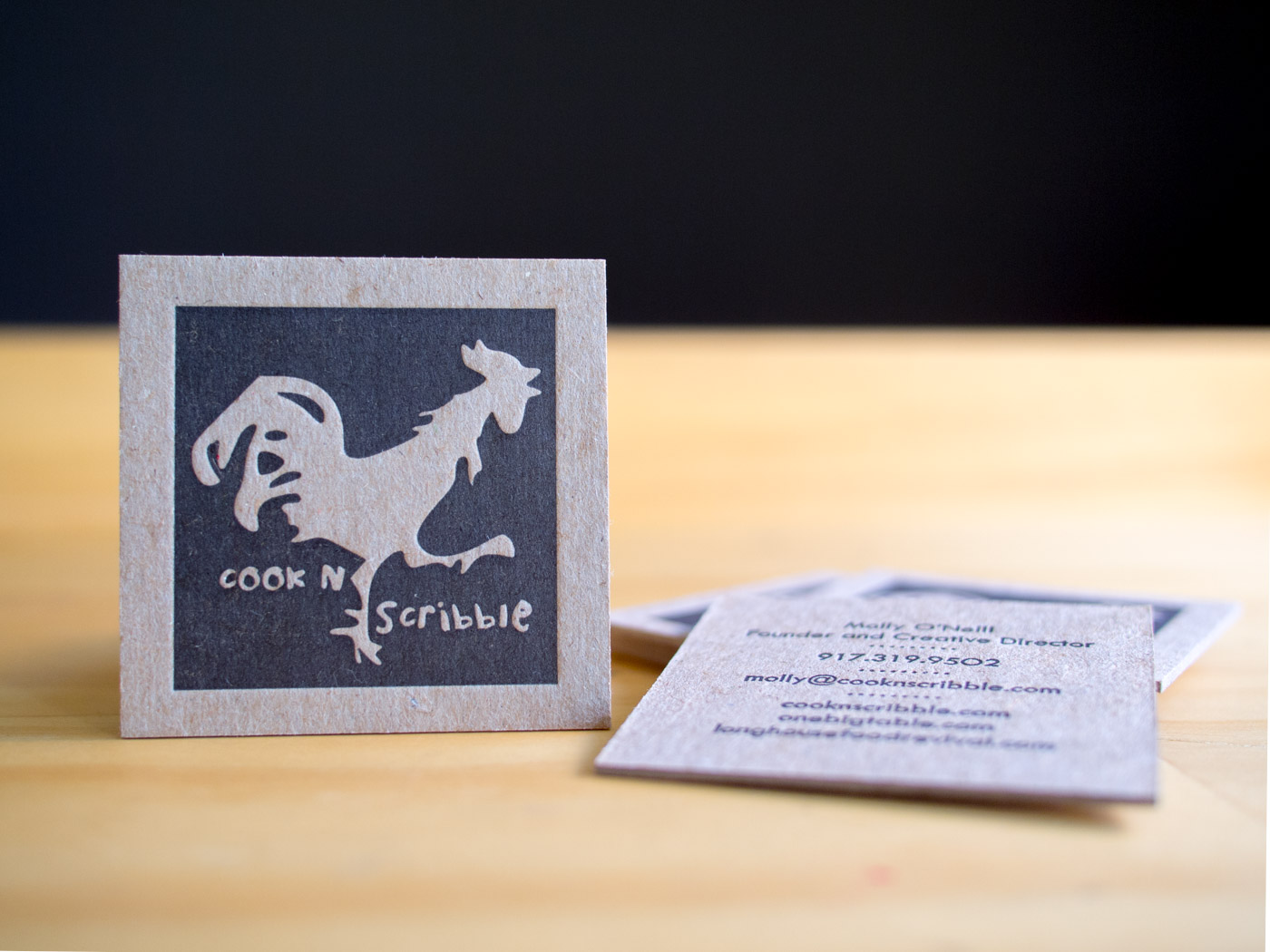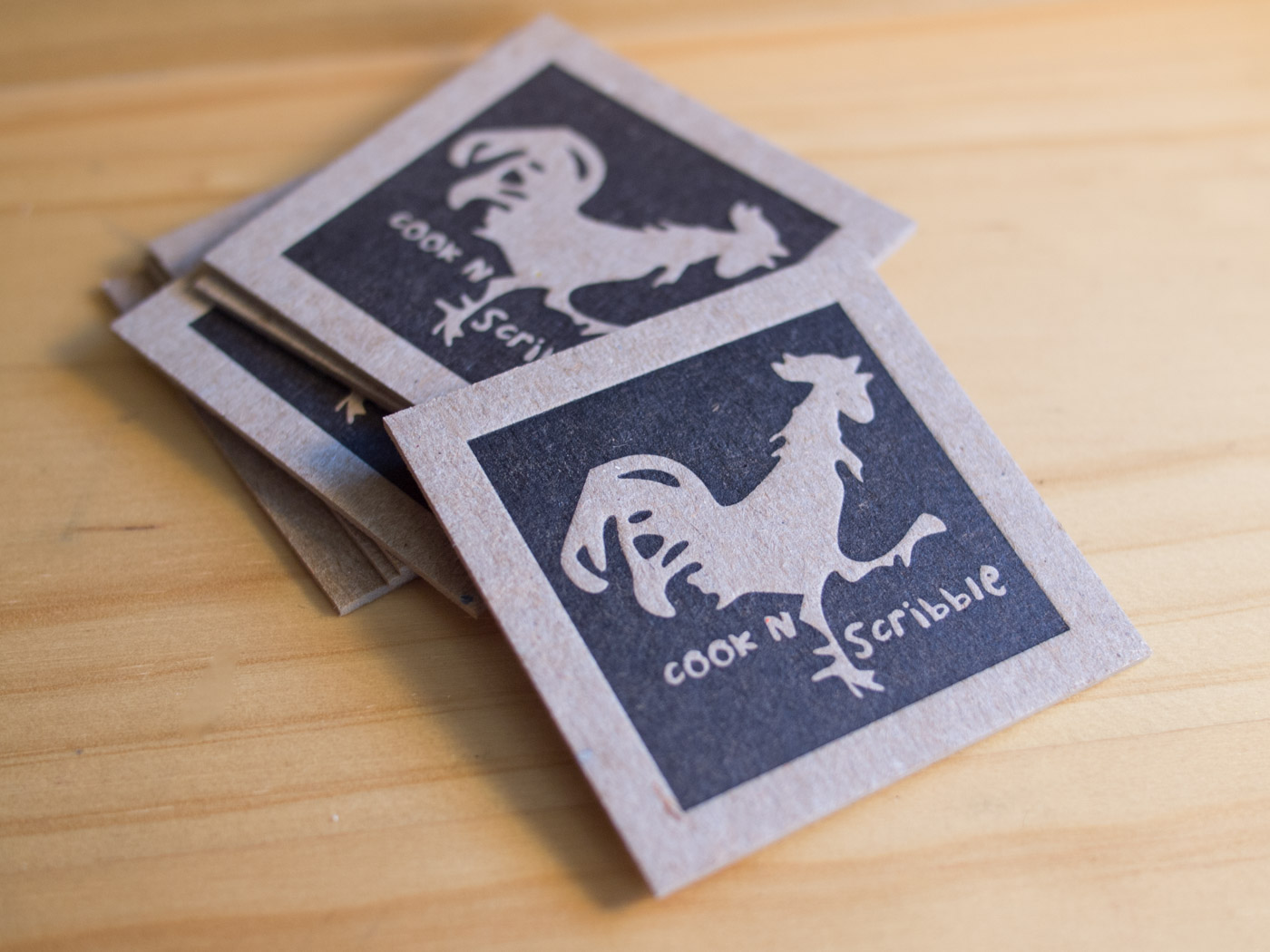 cookNscribble is an online community of food writers, bloggers and thinkers. They opted for a small but sturdy card, letterpressed with black ink on extra thick chipboard.
www.cooknscribble.com
cookNscribble Pricing
Quantity:
The budget-friendly option uses 300g paper, as few inks as possible, and no upgrades such as edge paint or foil.