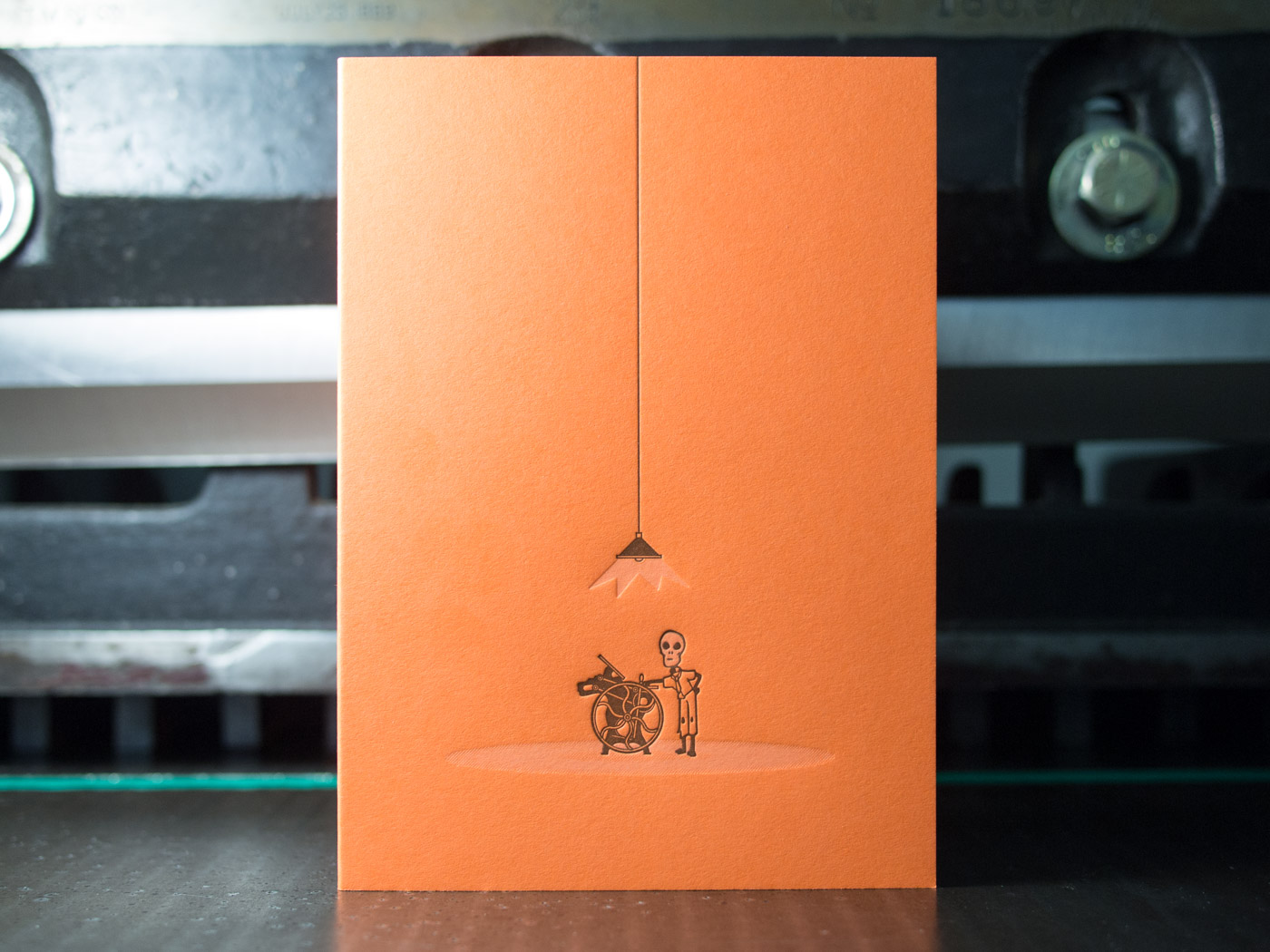 Whoa. Check out this Halloween card — designed and printed right here at our Portland studio. On the outside it features a medium gray ink and a 50/50 mix of transparent and opaque white on 65# Neenah Astrobrights Cosmic Orange. And on the inside it's the same gray ink plus a custom orange on 90# Pearl White Lettra. All hand duplexed of course.
ink:
custom gray & orange, opaque white
paper (out):
Astrobrights Cosmic Orange
paper (in):
Lettra Pearl White
Ink, paper, and fonts are all customizable.
Dead Printer Halloween Pricing
Quantity:
The budget-friendly option uses 300g paper, as few inks as possible, and no upgrades such as edge paint or foil.