Letterpress Save The Dates
Save the dates, designed and printed to order
We can base your save the design on any of our dozens of
invitation styles
, we can work with you to create something new, or we can print something that you've designed.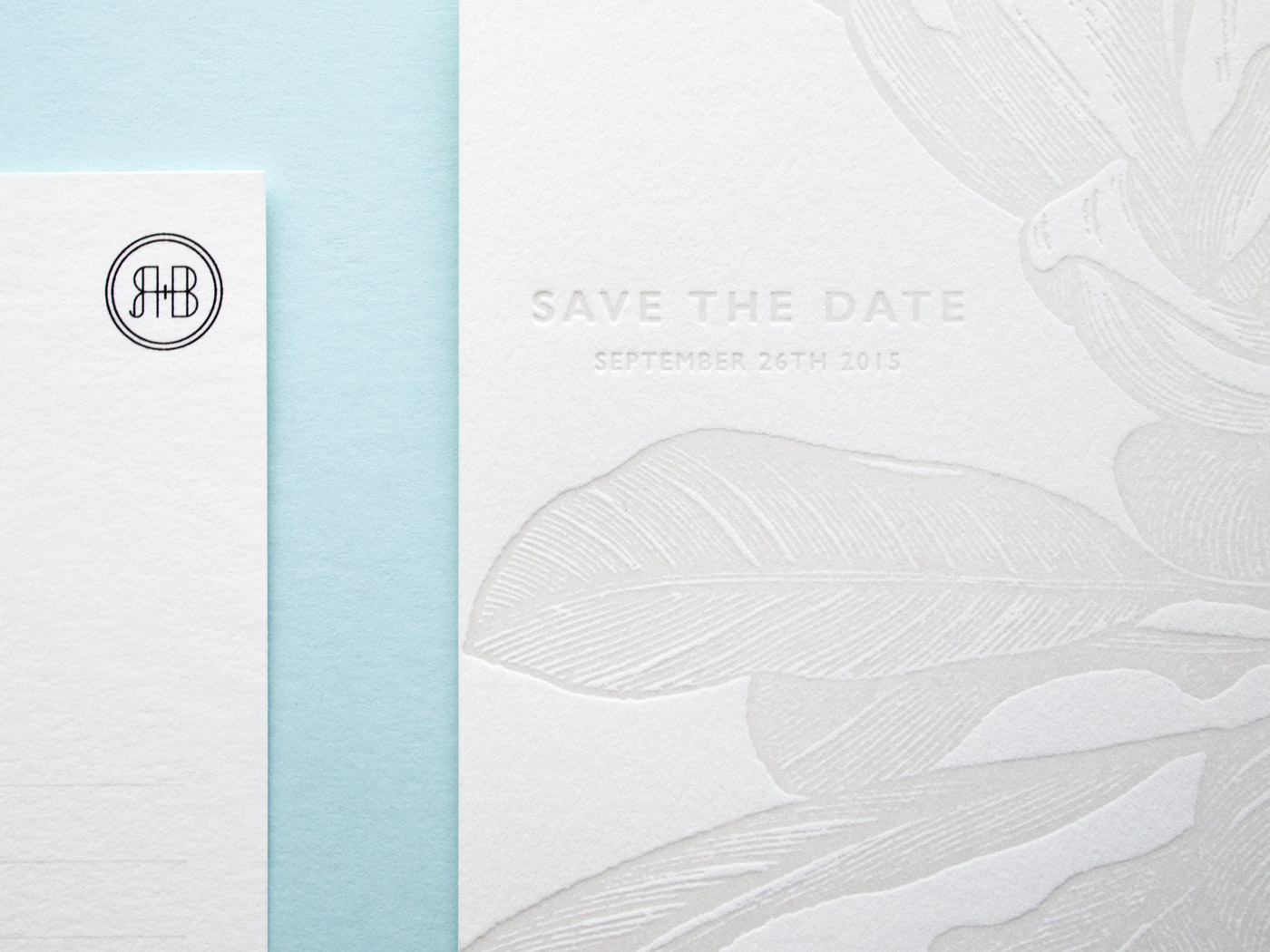 Design work is included
Our
save the date prices
include up to an hour of design work for every $500 you're spending on printing. Extra work is billed at $90/ hour.
If you've created your own design, you'll get a 15-25% discount on printing. More details on supplying your own design are
here
.
Get 10% off invitations
If you've ordered save the dates from us, you'll get a 10% discount on all future orders you place including invitations, thank you notes, programs, or anything else you might need.