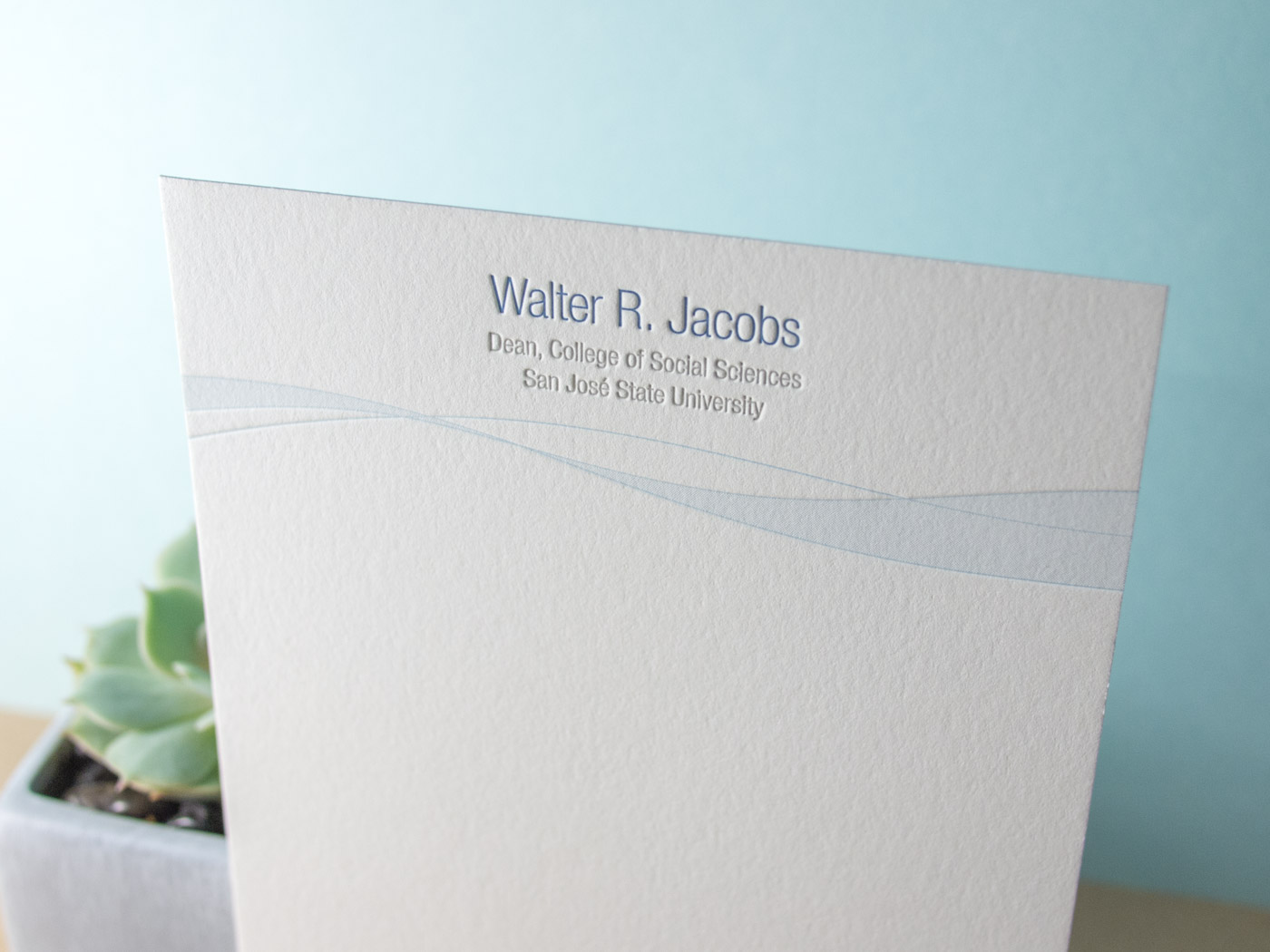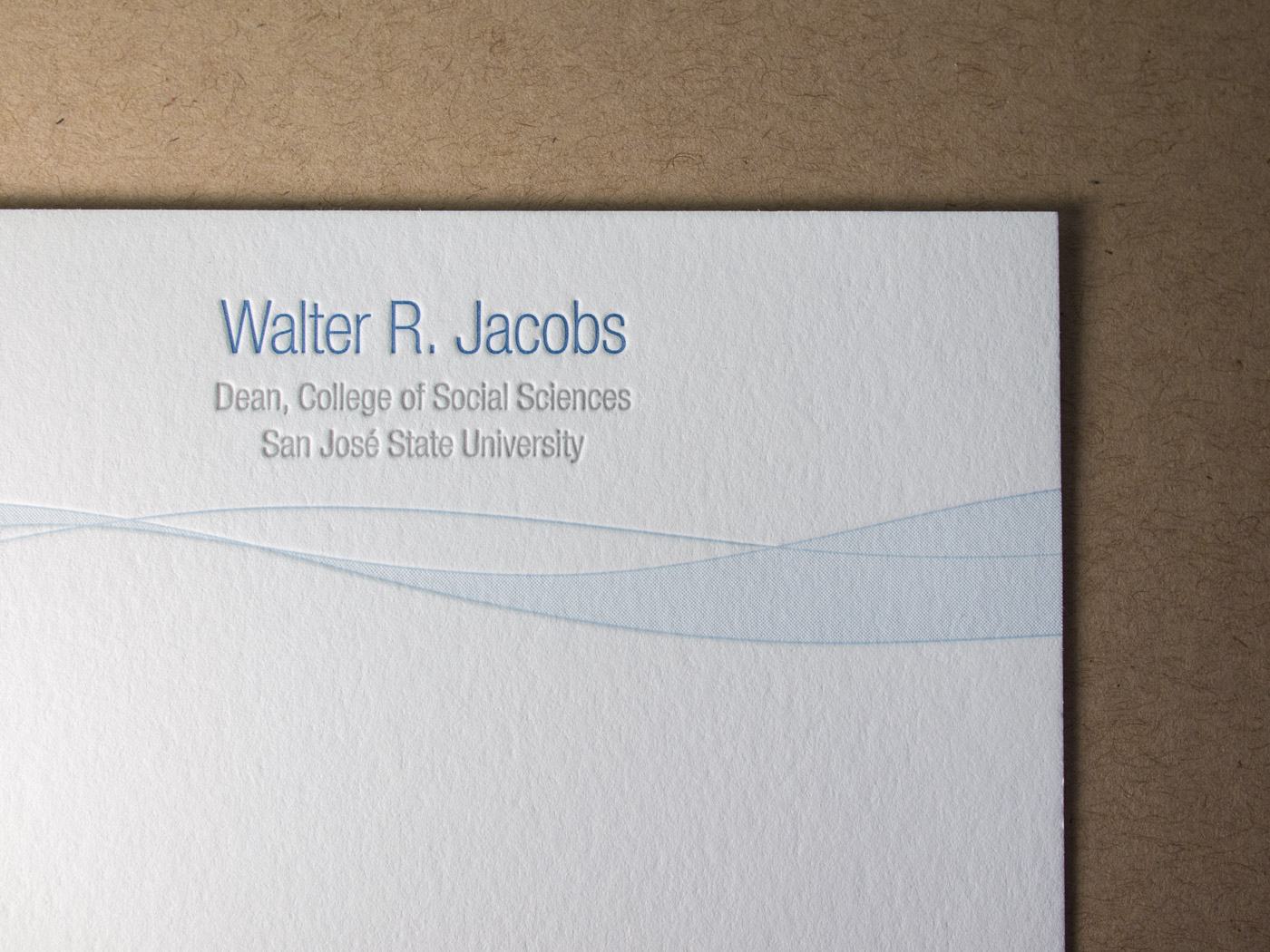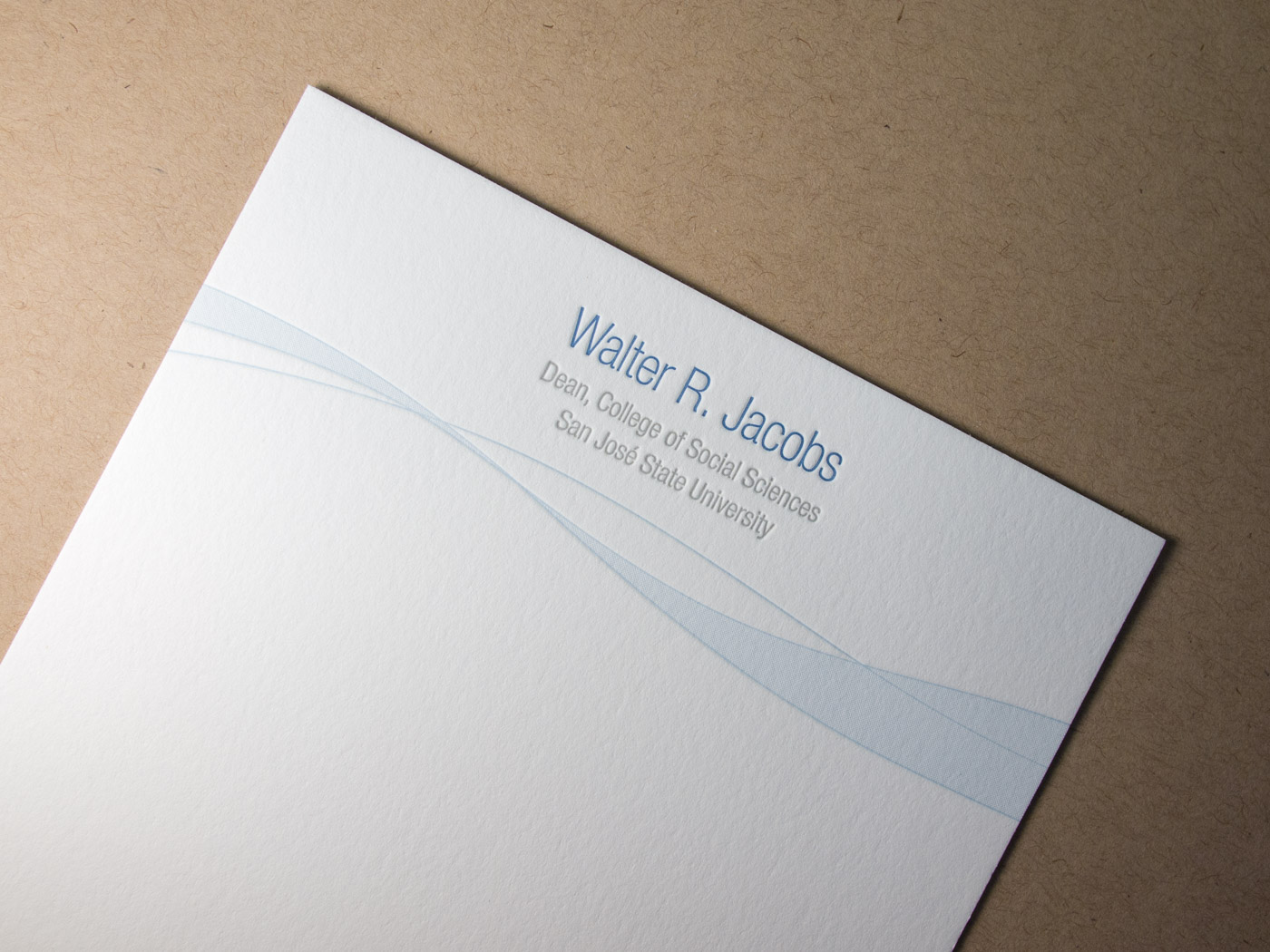 Walt's stationery design is simple, but deceivingly so. We printed the three-color piece on 5x7 cotton paper with a fine halftone screen in the lighter blue ink pass, creating the illusion of a third blue — lighter than the lines that outline the abstract wave shape.
Walter Jacobs Pricing
Quantity:
The budget-friendly option uses 300g paper, as few inks as possible, and no upgrades such as edge paint or foil.